The module "Scientists in Society, Academia and Industry – Barriers and Opportunities" (short: SciSAI) approaches the fact that science is made by humans, which can not always live up to the aspiration of objectivity as easily as hoped for.
This affects
the results of scientific research (selection of topics, interpretation of data, (non-) publication of certain results, …),
the career paths scientists can take (selection processes in applications or promotions, mental load, …),
the way in which scientists are perceived publicly (credibility, comprehensibility, …).
Therefore in the lecture series initiated in 2020, topics like the following are discussed: perception of scientists in media and society, networking and equality efforts in academia and industry, different types of communication behaviour, compatibility of family and profession, power abuse and harassment, mental health, unconscious biases, discrimination, stereotypes and diversity.
The invited speakers all have a scientific background and work in a diverse range of fields, including professorships of physics/chemistry, business and career consulting, science journalism, science slams as well as research in neuroscience and artificial intelligence. Of course, apart from guest lectures, there is plenty of time for discussion and questions in every session.
The lecture takes place every Wednesday, starting from October 20, 2021, usually at 11:40 am and is held via Zoom. It is valid as an elective subject for all bachelor's and master's degree courses and can be found on TUCan by its code 07-00-0052-vl. The Zoom link, recordings of the sessions as well as discussion option are available for participants in the respective Moodle course.
External listeners may also access the Moodle course if they log in via guest account prior to clicking the course link.
If you experience any difficulties accessing the lecture, feel free to contact the responsible people via e-mail (button "Contact").
We are looking forward to meeting you!
| | |
| --- | --- |
| 04/11/20, 11:30 am – 01:00 pm | Scientist in media |
| | Wisskomm vs. Fake News. Mediale Herausforderungen für Wissenschaftler:innen |
| | Wie werden Wissenschaftler:innen in den Medien dargestellt? |
| 11/11/20, 11:30 am – 01:00 pm | Scientists in society |
| | |
| 18/11/20, 03:00 pm – 04:30 pm | Networking in academia and industry |
| Prof. Dr. Christina Birkel | Was heißt Networking? Warum ist Networking so wichtig? Wie geht Networking? Wissenschaftliche Kontakte aufbauen, pflegen und nutzen |
| Dr. Marie-Christine Frank | "Network smarter not harder" – Netzwerkstrategien für Wissenschaftler:innen |
| 25/11/20, 11:30 am – 01:00 pm | Communicational behaviour and group dynamics |
| | Die Macht der Sprache und der Vorteil von Diversität für alle Beteiligten |
| 02/12/20, 11:30 am – 01:00 pm | Equal opportunity work in academia and industry |
| | Gleichstellung in der außeruniversitären Forschung |
| | Chancengleichheit geht uns alle an! Die GDCh zwischen Akademie und Industrie |
| 09/12/20, 11:30 am – 01:00 pm | Reconciling family and career |
| | |
| Dr. Stephanie Englert-Dougherty | Vereinbarkeit von Familie und Beruf – die Pandemie als Chance oder Rückschritt? |
| 16/12/20, 11:30 am – 01:00 pm | Power abuse, harrassment and mental health |
| Mental Health Collective (PhDnet): Evelyn Medawar, Dr. Olga Vvedenskaya, Julian D. Rolfes, Barbara Safaric | Psychische Gesundheit im akademischen Umfeld – Das Mental Health Collective der Max-Planck-Gesellschaft |
| Prof. Dr.-Ing. habil. Doris Segets | Machtstrukturen und Machtmissbrauch im akademischen Umfeld |
| 13/01/21, 01:00 pm- 02:30 pm | Unconscious bias |
| | |
| | |
| 20/01/21, 11:30 am – 01:00 pm | Discrimination |
| | Abweichung, Ausgrenzung, Abspaltung – Was steckt eigentlich hinter Diskriminierung |
| 27/01/21, 11:30 am – 01:00 pm | Stereotypes and diversity |
| | |
| Linda Corcoran & Syreeta Nolan (Disabled in Higher Education) | |
| 03/02/21, 11:30 am – 01:00 pm | Diversity in economy |
| | Haltung, Privileg, Kultur. Warum sich die Wirtschaft so schwer mit Diversity tut. |
| | Diversity matters: Der Weg zu mehr Erfolg |
| 10/02/21, 11:30 am – 01:00 pm | Closing session |
| | Detailed information on the German lectures are only available on the German version of this page. |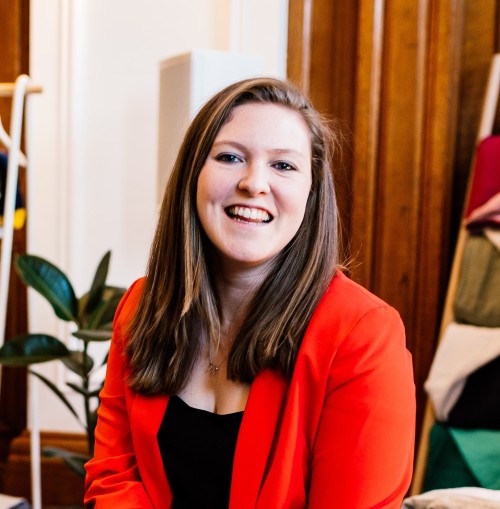 Picture: Francis Augusto Headshot
Science and the People: The role of science in society, and the perceptions and narratives which hold back empowered public engagement
Gemma Milne
We are living in technoscientific times – our lives are dominated by science and technology. From the way we work and communicate with our communities, to how we pay for our shopping and track global trade, science and technology is not an activity done on the side by only the select few, it underlies societal systems and the way we all interact with the world. But not everyone sees science and technology in this way – and cemented perceptions and beliefs about status, intelligence, and personal rights means many people do not know how to or feel allowed to engage with (and thus shape) science and technology. Hyped up headlines and exclusionary forms of knowledge sharing play a role, but the lack of sense of citizen responsibility around critical thinking also is key to helping answer why. In this session, we'll explore what the role of science is in society, how people perceive science and technology, and what it means to empower all to get involved with building the future.
Gemma Milne is a writer and researcher focused on narratives surrounding, activism in and political economy of science and technology. She is author of 'Smoke & Mirrors: How Hype Obscures the Future and How to See Past It', is currently a PhD researcher in Science and Technology Studies at UCL, writes for outlets such as The Guardian, WIRED, Forbes, the BBC and others, and is co-host of the Radical Science podcast.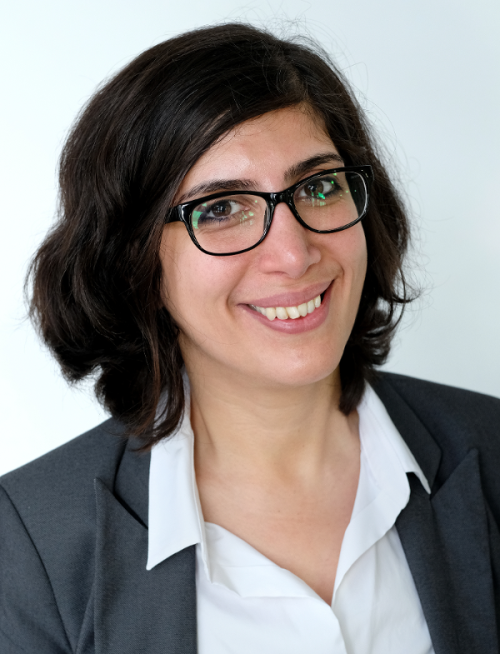 Subconscious influences on our behaviour - insights from psychology and neuroscience
Dr. Arezoo Pooresmaeili
Subliminal effects on human perception are ubiquitous, as reported by a large body of literature. In psychology, subliminal effects occur when a stimulus cannot be verbally reported or perceptually detected, yet it exerts a registrable influence on thoughts, feelings, actions, learning or memory (Kahneman, 1968; Kouider and Dehaene, 2007; Pessiglione et al., 2007). For instance, a study by Bargh et al. in 2001 showed that participants who were first primed with achievement-related words had a better performance in solving a second puzzle. It was subsequently shown that people become more competitive when common material objects from the business world like a leather briefcase is placed on a desk during the test (Kay et al., 2004), they tend to speak more quietly when a library picture is put on the wall (Aarts and Dijksterhuis, 2003) and clean their table more often when they are exposed to the scent of cleaning agents (Holland et al., 2005). Finally, humans exert more physical effort when a subconscious expectation of high monetary reward is enduced (Pessiglione et al., 2007). All these effects occur despite humans being fully unaware of their influence or existence.
While the mentioned studies suggest that our behaviour may be commanded by factors that we are unaware of, recent studies have suggested that finer control of complex behaviour, such as error/conflict detection and correction, require conscious awareness (van Gaal et al., 2012). So what can we learn from these findings in psychology regarding our daily encounters with unconscious biases? In my presentation, I will first start with reviewing the science of subconscious influences as investigated in psychology. Then I will try to turn our focus to our collective experience of unconscious biases in academia and discuss what can be done to counter the undesirable effects of subconscious influences and maybe boost those effects that could be helpful for a collaborative, humane and fair scientific atmosphere. I will heavily rely on the feedback from the audience to discuss our individual experience of unconscious biases, so bring you stories along with you to this meeting.
Arezoo Pooresmaeili studied medicine in Tehran, Iran. Thereafter, she changed her field and did a PhD in cognitive neurosciences, in Amsterdam, the Netherlands. She is currently the head of the Perception and Cognition Lab at the European Neuroscience Institute, Göttingen. Her team is interested in understanding how cognitive factors such as motivation, attention and social norms affect human perception and action control.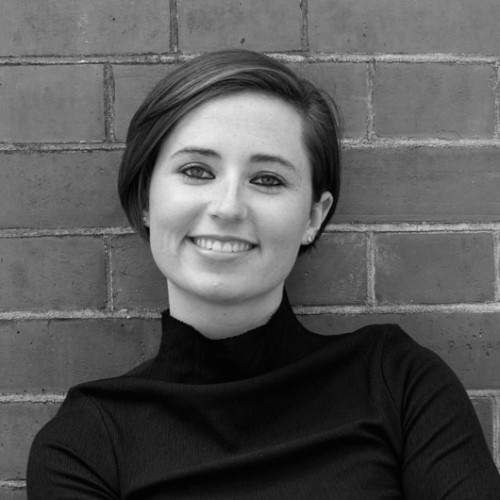 AI and Inequality: Centering Labor and Extraction
Dr. Mona Sloane
AI has been hailed as the gateway to the "4th Industrial Revolution", mobilizing vast resource and sparking aspirations worldwide. As such, AI is an idea that is trapped between utopian and dystopian narratives. This polarization prevents us from examining the real potentials and pitfalls of AI, with severe consequences: how AI disproportionately inflicts harm on already disadvantaged populations is strategically disguised. What is also disguised is how these communities have to labor in order to protect themselves. This talk critically examines this dynamic and explores how it is grounded in the dominating logic of extraction, and how this may, or may not, be related to science.
Mona Sloane is a sociologist working on inequality in the context of AI design and policy. She frequently publishes and speaks about AI, ethics, equitability and policy in a global context. Mona is a Fellow with NYU's Institute for Public Knowledge (IPK), where she convenes the 'Co-Opting AI' series and co-curates the 'The Shift' series. She also works with NYU Vice-Provost Charlton McIlwain on building NYU's new Alliance for Public Interest Technology, is an Adjunct Professor at NYU's Tandon School of Engineering, and is part of the inaugural cohort of the Future Imagination Collaboratory (FIC) Fellows at NYU's Tisch School of the Arts. Mona is also affiliated with The GovLab in New York and with Public Books where she curates the Technology section. Her most recent project is 'Terra Incognita: Mapping NYC's New Digital Public Spaces in the COVID-19 Outbreak' which she leads as principal investigator. Mona holds a PhD from the London School of Economics and Political Science and has completed fellowships at the University of California, Berkeley, and at the University of Cape Town.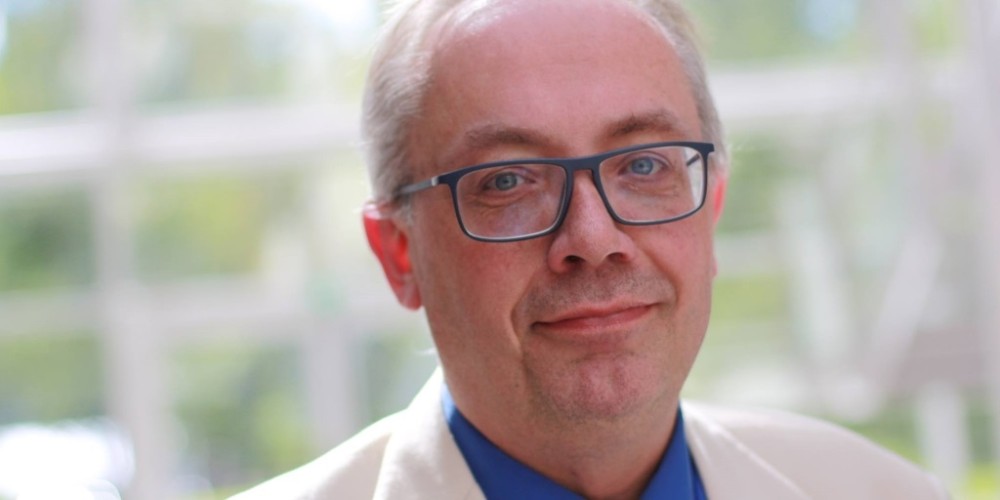 Gender and STEM
Prof. Dr. Tomas Brage
Physics is often seen, by Scientists not the least, as objective and we believe we are surrounded by a "culture without culture". At the same time our history, class and board rooms are dominated by men. This is a paradox that should awaken the curiosity of anyone. In this talk I will give some examples on how you can approach the question in the title. There have been several studies of Physicists and other Scientists and I will combine a discussion of these with some general theory and personal experiences, to paint a picture on how gender transgress Physics, like all other fields. By using the levels of change introduced by Schiebinger, I refer to studies of e.g. Anthropologists, Sociologists and Psychologists. The bias against women, since Science is stereotypically male, combined with the "myth of meritocracy" could be key to understand the lack of women in the field. The talk is intended as a translation of results from recent progress in Gender Science to an audience of non-experts in the field, especially people within STEM-fields. The aim is to give some answers to the question in the title, but also to show that this is an extremely interesting and active field of research.
Professor Brage obtained his PhD in Atomic Physics in 1988 and has since then had positions as a Research Assistant Professor in Computer Science at Vanderbilt University and Research Associate at the NASA Goddard Space Flight Center, working on the Goddard High Resolution Spectroscopy mission on the Hubble Space Telescope. For the last twenty years he has been a Professor of Physics at the Division of Mathematical Physics, the Department of Physics, Lund University in Sweden, and until 2018 the Director of Education in Physics at Faculty of Science. His main research interests in Physics are Laboratory Astrophysics and Computational Atomic Physics, and he has published over 100 articles in refereed journals. Until 2019 he was a visiting Professor at the Fudan University in Shanghai in China, where he spent a few months each year at the Institute of Modern Physics.
For the last 15 years he has been strongly involved in work on Gender and Science, where he is active in several European networks, e.g. as a steering group member of the policy group for equality, diversity and inclusion of the League of European Research Universities (LERU) and a work-group leader for Gender-dimension in Physics of the GENERA network.: He has served as an expert in several Horizion-2020 projects and is currently a member of the GenderEX project. He has led several projects at Lund, e.g. the Gender Certification project, the Antidiscrimination education and, most recently, the Core-Value project.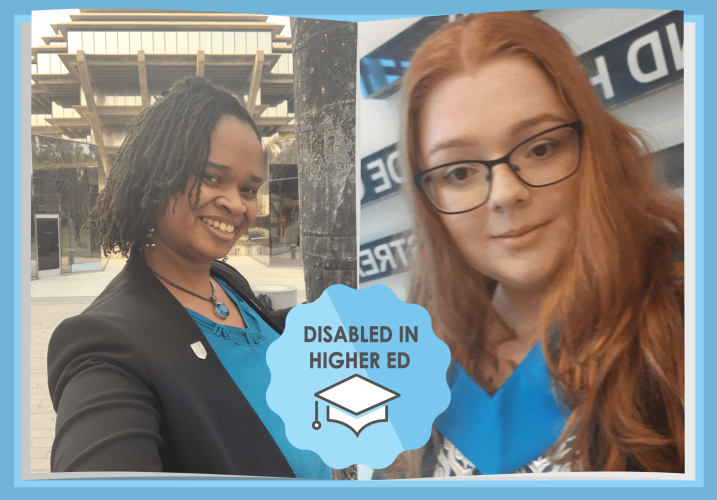 Disability Stereotypes and Science: Is your attitude stuck in the past?
Linda Corcoran & Syreeta Nolan
Disability should be considered the largest minority group. In the EU, over 20 % of people are disabled and, due to COVID-19, this number is only rising. However, academia still fails to recognize and support disabled students, staff and faculty. In fact, accommodations are seen by some as advantages and not necessities.
In this session, we will address questions such as:
Where did disability stereotypes originate and why are they so prevalent in science and society?
How can we purge our research of the principles of eugenics that still exist in society?
How can we tackle unconscious ableism and be better allies to disabled people?
What about intersectionality with other minority groups as a catalyst of multiple levels of marginalization?
In addition, we will draw from our own experiences as disabled people in academia and our work with Disabled in Higher Ed to make this an unforgettable session.
Linda Corcoran (they/she) is currently a Teagasc Walsh Scholar completing an M. Sc. by research in Food Science at University College Cork (Ireland). Being an LGBTQ+ researcher with multiple invisible disabilities, Linda is very passionate about diversity and inclusion as well as creating safe, accessible spaces. They are an Executive Team Member of Disabled in Higher Ed, a Social Media Coordinator for PhD Balance, and the Accessibility Director for Dragonfly Mental Health.
Syreeta Nolan is a senior majoring in Psychology with a specialization in Human Health at the University of California San Diego. She serves as Underrepresented Student Officer for the University of California Student Association (UCSA), Co-founder of Disabled In Higher Ed, and Communications Student Co-chair for the American Public Health Association Disability Section. To expand your perspective, visit Syreeta's blog written for Black in Neuro.