The module "Scientists in Society, Academia and Industry – Barriers and Opportunities" (short: SciSAI) approaches the fact that science is made by humans, which can not always live up to the aspiration of objectivity as easily as hoped for.
This affects
the results of scientific research (selection of topics, interpretation of data, (non-) publication of certain results, …),
the career paths scientists can take (selection processes in applications or promotions, mental load, …),
the way in which scientists are perceived publicly (credibility, comprehensibility, …).
Therefore in the lecture series initiated in 2020, topics like the following are discussed: Perception of scientists in media and society, networking and equality efforts in academia and industry, different types of communication behaviour, compatibility of family and profession, power abuse and harassment, mental health, unconscious biases, discrimination, stereotypes and diversity.
The invited speakers all have a scientific background and work in a diverse range of fields, including professorships of biotechnology/mechanical engineering, business and career consulting, science journalism, science slams as well as research in neuroscience and artificial intelligence. Of course, apart from guest lectures, there is plenty of time for discussion and questions in every session.
The lecture takes place every Wednesday, starting from October 19, 2022, at 11:40 am (CEST/CET) and is held via Zoom. If a study journal is handed in, it is valid as a 2 CP ungraded* elective subject for all bachelor's and master's degree courses and can be found on TUCan by its code 07-00-0052-vl. The Zoom link, recordings of the sessions as well as discussion option are available for participants in the respective Moodle course.
External listeners may also access the Moodle course if they log in via guest account prior to clicking the course link.
If you experience any difficulties accessing the lecture, feel free to contact the responsible people via e-mail (button "Contact").
We are looking forward to meeting you!
* If your study regulations only provide for a graded elective, please discuss in advance with your study office whether there can be a special arrangement for rewarded participation in this module. In case elective offerings in the Studium Generale area are limited, feel free to let us know and submit a request for credit to your academic committee as early as possible.
---
Zoom-Data:
Meeting link
Meeting-ID: 611 8240 6134
Passcode: 471818
quick mobile dial-in: +496938079883,,61182406134#,,,,*471818# Germany
local dial-in: +49 69 3807 9883 Germany
find local dial-in
---
The recording of the lectures will be uploaded via Panopto in the Moodle course with (automatically created) captions for TU-interns. Discussions are anonymously documented and also published there. Within the meetings, we try to read out written contributions, and automatic live captions can be activated.
If you need further support in order to participate well in NaGAI, please let us know in person or via the anonymous feedback function in the Moodle course. We want to do our best to enable full participation for all interested people and are always willing to learn more!
| | |
| --- | --- |
| 19/10/22, 11:40 am – 01:10 pm CEST | Scientists in society [GER] |
| | Kompetent, aber kalt? Stereotypische Wahrnehmung von Naturwissenschaftler*innen in der Gesellschaft |
| 26/10/22, 11:40 am – 01:10 pm CEST | Science Ccommunication [GER] |
| | Wie man Wissen verbreitet |
| 02/11/22, 11:40 am – 01:10 pm CET | Science for tomorrow [GER] |
| | Wie viel "Science" steckt in "Fiction" – Wieviel "Fiction" steckt in "Science"? |
| | Wasserstoff als Energieträger der Zukunft – Welche Folgen birgt die allgemeine Erwartungshaltung? |
| 09/11/22, 11:40 am -01:10 pm CET | Societal values: scientifically based? [GER] |
| Prof. Dr. Thomas Saretzki | Wissenschaft, Technik und Demokratie: Wechselwirkungen im Wandel |
| Lana Saksone (Doctors For Choice) | Gesellschaftliche Werte und reproduktive Rechte – Wo bleibt die Evidenz |
| 16/11/22, 11:40 am – 01:10 pm CET | Mental health [EN] |
| Dr. Olga Vvedenskaya (Max Planck Mental Health Collective & Dragonfly Mental Health) | |
| 23/11/22, 11:40 am – 01:10 pm CET | Unconscious Bias [GER] |
| | Neurologische Grundlagen von unbewussten Vorurteilen und Auswirkungen ihrer unreflektierten Übertragung auf intelligente Systeme |
| 30/11/22, 11:40 am – 01:10 pm CET | Racism in Academia [EN] |
| | |
| 07/12/22, 11:40 am – 01:10 pm CET | Sexism within the science system [GER] |
| Dr. Sarah Czerney & Dr. Lena Eckert (Netzwerk Mutterschaft und Wissenschaft) | Mutterschaft und Wissenschaft zwischen Kindern, Care und Krise – Lesung und Diskussion zur (Un-)Vereinbarkeit von Mutterbild und wissenschaftlicher Tätigkeit |
| Dr. Nicole Meier (BASF SE) | "O" wie only woman: "Wieder mal die einzige Frau im Raum?" |
| 14/12/22, 11:40 am – 01:10 pm CET | Accessible studying [GER] |
| | (Barriere-)Frei forschen lernen?! Wege wissenschaftlicher Teilhabe bei gesundheitlicher Beeinträchtigung und Behinderung |
| | Auf vier Rädern im Praktikumssaal – Chemiestudium im Rollstuhl |
| 21/12/22, 11:40 am – 01:10 pm CET | Queer Scientists [EN] |
| | Queereinstieg ins Publishing: Wie Journale LGBTIQ+-Wissenschaftler*innen unterstützen |
| | (Un-)Sichtbarkeit von Queeren Personen in MINT und Folgen für die Forschung |
| 11/01/23, 11:40 am – 01:10 pm CET | Chances through networks [GER] |
| | |
| | Sozialen Ausgleich schaffen durch Vernetzung |
| 18/01/23, 11:40 am- 01:10 pm CET | Work conditions in the academic field [GER] |
| Jun.-Prof. Dr. Amrei Bahr | #IchBinHanna geht uns alle an: Wie prekäre Arbeit in der deutschen Wissenschaft Beschäftigten, Lehre und Forschung schadet |
| Dr. Anne Schreiter (German Scholars Organization) | Become the Captain of your Life – Wie Wissenschaftler*innen angesichts eines defizitären Systems ihre Karriere gestalten können |
| 25/01/23, 11:40 am- 01:10 pm CET | Publication pressure, reproducibility and access to knowledge [GER] |
| Julia Beitner (ReproducibiliTea) | Publish or perish – Wie Publikationsdruck der Wissenschaft schadet |
| 01/02/23, 11:40 am- 01:10 pm CET | From idea to foundation [GER] |
| Harald Holzer (HIGHEST@TU Darmstadt) | Einführung in die Gründung eines Start-ups |
| | Strategien zum Schutz von geistigem Eigentum |
| 08/02/23, 11:40 am – 01:10 pm CET | Closing session |
| | Detailed information on the German lectures are only available on the German version of this page. |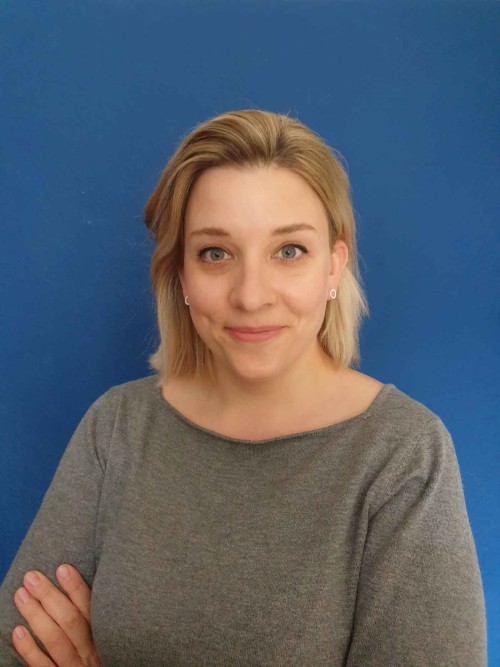 The science of mental illness and the situation in academia
Dr. Olga Vvedenskaya (Max Planck Mental Health Collective / Dragonfly Mental Health)
There are many misconceptions about psychiatric disease, what causes it, who is at risk, and how it manifests. Increasingly we are understanding how immense a problem this is within academia. This talk includes information about the prevalence of mental ill health in general and academic populations, an overview of signs and symptoms highlighting those seen in academic settings, and the science underlying the causes and treatments of mental illnesses. During the talk we will also cover the importance of peer networks in supporting academic mental health.
Olga was born in Moscow, Russia. She studied medicine specializing in medical biophysics in Moscow and worked on her MD thesis devoted to traumatic brain injury and mass spectrometry at the University of Pittsburgh, USA. She further did her PhD in Berlin, Germany working on a multi-omics approach to research of liver cancer and pre-cancerous conditions. She continued her work in translational medicine and mass spectrometry in Dresden, working as a postdoc in MPI-CBG. Currently, she works as a Scientific communication manager in Industry. Additionally to her main job, Olga devotes herself to academic mental health advocacy. She is a co-founder of Dragonfly Mental Health.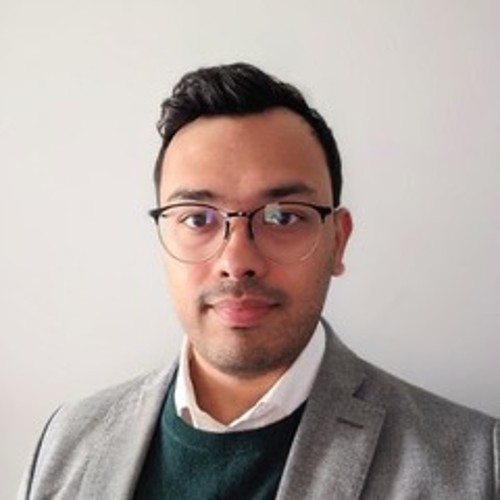 Racism in academic science: How it works and what you can do about it
Prof. Dr. Devang Mehta
Academia and science operate using specific structures that exacerbate and reify existing societal inequalities and injustices such as racism. These include a reliance on prestige indicators for career advancement, an extractive system of publishing, and vast power imbalances. As a result, multiple studies have found racial inequities in career progression and science publishing, as well as evidence of wide-spread racially motivated bullying in academic labs. Further, some sectors of the sciences have not yet repudiated the false belief in biologically determined 'races' and their association with socioeconomically-dictated traits like intelligence. In this talk I will speak about my own experiences navigating a career in the academic life sciences as a visible minority immigrant from the Global South, especially amid anti-immigrant sentiment in Europe. I will lay out the evidence for racism in the academy as well as outline how adopting Equity, Diversity & Inclusion frameworks can help address this deep-rooted problem. Finally I hope to inspire other scientists in the audience to begin taking steps to combat racism in their professional communities.
Prof. Dr. Devang Mehta is a Tenure-Track Assistant Professor in the Faculty of Bioscience Engineering at KU Leuven in Belgium. Originally from India, Prof. Mehta holds an engineering undergraduate degree in biotechnology, a Master's in systems and synthetic biology from Imperial College London, and a Doctor of Sciences degree from ETH Zurich. His past research has focused on engineering disease resistance in cassava, inventing a new method for sequencing circular DNA, and most recently, on discovering new aspects of plant chronobiology. His brand-new Laboratory for Experimental Plant Systems Biology (EPSB) at KU Leuven will focus on harnessing plant circadian biology to engineer climate-resilient traits, such as latitudinal adaptation, in plants. Apart from laboratory research, Prof. Mehta writes popular science articles about genetic engineering and synthetic biology, as well as equity, diversity, and inclusion in the sciences. His work has been published in magazines like Slate, Salon and Nature. He is also a member of the Early Career Advisory Group at eLife and is a vocal advocate for reform in scholarly publishing.