The module "Scientists in Society, Academia and Industry – Barriers and Opportunities" (short: SciSAI) approaches the fact that science is made by humans, which can not always live up to the aspiration of objectivity as easily as hoped for.
This affects
the results of scientific research (selection of topics, interpretation of data, (non-) publication of certain results, …),
the career paths scientists can take (selection processes in applications or promotions, mental load, …),
the way in which scientists are perceived publicly (credibility, comprehensibility, …).
Therefore in the lecture series initiated in 2020, topics like the following are discussed: Perception of scientists in media and society, networking and equality efforts in academia and industry, different types of communication behaviour, compatibility of family and profession, power abuse and harassment, mental health, unconscious biases, discrimination, stereotypes and diversity.
The invited speakers all have a scientific background and work in a diverse range of fields, including professorships of biotechnology/mechanical engineering, business and career consulting, science journalism, science slams as well as research in neuroscience and artificial intelligence. Of course, apart from guest lectures, there is plenty of time for discussion and questions in every session.
The lecture takes place every Wednesday, starting from October 18, 2023, usually at 01.10 pm (CEST/CET) and is held via Zoom. If a study journal is handed in, it is valid as a 2 CP ungraded* elective subject for all bachelor's and master's degree courses and can be found on TUCaN by its code 07-00-0052-vl. The Zoom link, recordings of the sessions as well as discussion option are available for participants in the respective Moodle course.
External listeners may also access the Moodle course if they log in via guest account prior to clicking the course link.
If you experience any difficulties accessing the lecture, feel free to contact the responsible people via e-mail (button "Contact").
We are looking forward to meeting you!
* If your study regulations only provide for a graded elective, please discuss in advance with your study office whether there can be a special arrangement for rewarded participation in this module. In case elective offerings in the Studium Generale area are limited, feel free to let us know and submit a request for credit to your academic committee as early as possible.
---
Zoom-Data:
Meeting link
Meeting-ID: 610 2107 1520
Passcode: 485946
quick mobile dial-in: +496938980596,,61021071520#,,,,*485946## Germany
local dial-in: +49 69 389 805 96 Germany
find local dial-in
---
The recording of the lectures will be uploaded via Panopto in the Moodle course with (automatically created) captions for TU-interns. Discussions are anonymously documented and also published there. Within the meetings, we try to read out written contributions, and automatic live captions can be activated.
If you need further support in order to participate well in NaGAI, please let us know in person or via the anonymous feedback function in the Moodle course. We want to do our best to enable full participation for all interested people and are always willing to learn more!
| | |
| --- | --- |
| 18/10/23, 01.10 pm – 02.40 pm CEST | Science Communication [GER] |
| | How research results can be made accessible to society and why this is important |
| 25/10/23, 01.10 pm – 02.40 pm CEST | Unconscious bias and the aspiration of objectivity [GER] |
| Prof. Dr. Melanie Steffens | Unconscious bias: The drawers in our heads – prejudice, stereotypes and discrimination |
| Prof. Dr. Andreas Kaminski | [On the history of the term of objectivity] |
| 01/11/23, 01.10 pm – 02.40 pm CET | Ethics in Science [GER] |
| Max Delbrück Center for Biomedical Research | Animal testing in immunology and oncology research: As a scientist within the focus of social controversies |
| 08/11/23, 01.10 pm – 02.40 pm CET | Publication practice in the science system [GER] |
| | Science and its evaluation: Everything that counts!? |
| | [Publication practice and artificial intelligence] |
| 15/11/23, 01.10 pm – 02.40 pm CET | Specialised Languages [GER] |
| | What you need words for in the acquisition of specialist knowledge |
| | [On the intersection of multilingualism and technical language acquisition] |
| 22/11/23, 01.10 pm – 02.40 pm CET | Racism [GER] |
| | Intersectional Perspectives on Anti-Asian Racism in Germany: A Short Introduction |
| | Well-trained racism – On Discrimination and Privilege in Higher Education |
| 29/11/23, 01.10 pm – 02.40 pm CET | Mental Health [GER] |
| | |
| 06/12/23, 01.10 pm – 02.40 pm CET | Accessibility [EN] |
| | |
| | |
| 13/12/23, 08:30 am – 10.00 am CET | Men in feminism [GER] |
| | |
| 20/12/23, 01.10 pm – 02.40 pm CET | Reconciling family and academic career [GER] |
| | Special conditions, challenges and resources of parents in science |
| | How a supportive environment can contribute to the success of a doctorate with family |
| 10/01/24, 01.10 pm – 02.40 pm CET | Queer in Science [GER] |
| | Queer in the university context |
| | |
| 17/01/24, 01.10 pm – 02.40 pm CET | Classism [GER] |
| | [Classism in the education system] |
| 24/01/24, 01.10 pm – 02.40 pm CET | Career Options in Science [GER] |
| | "Science management" as a career path – or: How do you get from analyzing sugar transport in the fruit fly brain to "Iron, upgraded!"? |
| | Personal development: Fail often, fail early |
| 31/01/24, 01.10 pm – 02.40 pm CET | Treading your own (career) paths [GER] |
| | Shaping professional life with self-confidence and authenticity: We are allowed to have a big idea of life! |
| 07/02/24, 01.10 pm – 02.40 pm CET | Networks [GER] |
| | An intersectional perspective on the significance and opportunities of student women's networks based on Big Sister – Mentoring and Networking |
| | [Chances for a specialist student network] |
| | Detailed information on the German lectures are only available on the German version of this page. |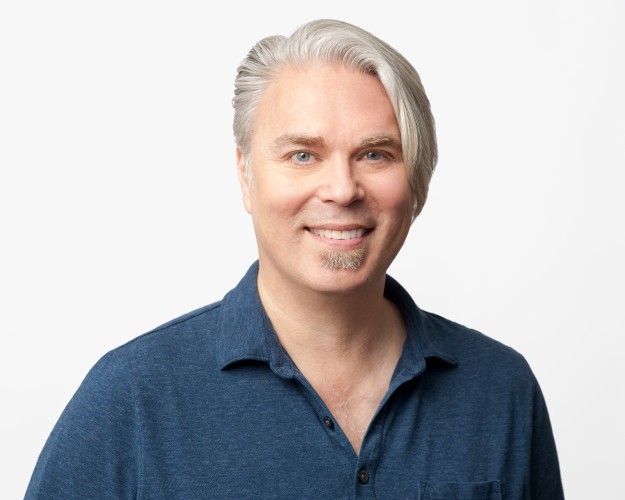 Building inclusively, building accessibly
Christopher Patnoe
Designing for everyone is harder than one might realise – people with disabilities' needs are too often overlooked. Learn ways about how to build inclusively, innovating inclusively. Christopher will be using examples of how Google walks the walk of building with and for the community.
Christopher Patnoe is the Head of Accessibility and Disability Inclusion for EMEA at Google. He leads Google's efforts around the accessibility of product, people, policy and partnerships across EMEA – with a particular focus on Emerging Markets. He has more than 25 years experience in Tech working at companies like Apple, Sony Ericsson and Disney where he's built hardware, software, games, and services. His current passion is Accessibility at the intersection of immersive technologies (xR) and consumer hardware. He is the chair for the Immersive Captions Community Group with the W3C, is the Accessibility Working Group Co-Chair for the XR Association, and sat on the Board of Trustees for the American Foundation for the Blind and the GAAD Foundation. Christopher has a degree in Music from UC Berkeley.
Inclusive products are great for everyone – users, teams and organizations. Worked previously as a product owner in tech companies and being the co-author of "The Inclusive Innovation Playbook" Daniela shows some examples how to create digital products more accessible from an intersectional point of view.
Daniela Schubert (they/them) works as a freelance Diversity Equity Inclusion and Belonging (DEIB) consultant and supports companies in team and transformation processes as well as inclusive IT product development. Daniela translated the IT book "Retrospective Antipatterns" into German in 2022, is co-author of the open source product development handbook "The Inclusive Innovation Playbook" published in 2023, and regularly publishes on DEIB topics on LinkedIn.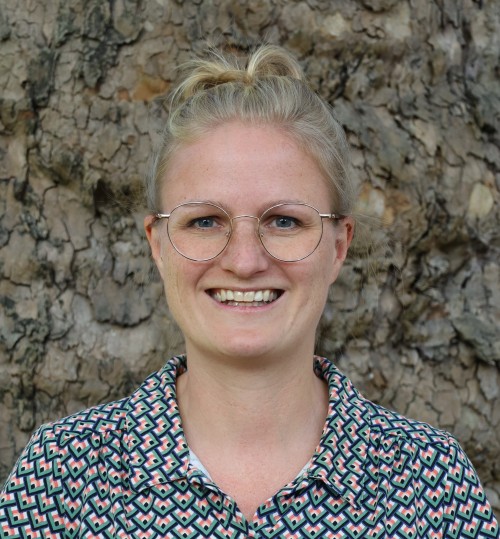 "Science management" as a career path – or: How do you get from analyzing sugar transport in the fruit fly brain to "Iron, upgraded!"?
Dr. Anne Volkenhoff
Natural scientists have a huge range of career options. On the one hand, this is a luxury; on the other hand, it can sometimes be quite overwhelming. Anne Volkenhoff will present one of these options (and the way to get there) in her talk: Science Management.
Science management is a relatively young professional field. Science managers often work between science and administration and take on science-supporting tasks. They work at universities, but also at non-university institutions, ministries, …
Anne Volkenhoff goes into more detail about what science management is, what the tasks of a science manager are, what a path to this job might look like, and what qualifications are recommended. She also reports on what can be helpful for the job and gives tips and tricks.
Anne Volkenhoff studied Biology and Molecular Biomedicine in Münster, where she then also completed her PhD in 2017 with the title "Carbohydrate Transport in the Drosophila Nervous System". In parallel to her PhD, she started a Master of Business Administration program in "Higher Education and Science Management", which she completed in 2021. Since 2018, Anne Volkenhoff has been working in science management. Here she has already gained various experiences at a foundation as project manager of a young scientist network and as finance and research coordinator at a university hospital.
Since April 2022, Anne Volkenhoff has been working as coordinator of the Collaborative Research Center SFB 1487 "Iron, upgraded!" at the TU Darmstadt, and since April 2023 she has been voluntarily strengthening the equal opportunities team of the Department of Chemistry.